Array has come a long way, with still further to go
A year from now, Array could have two of its lead candidates approved by FDA.
There are currently no BRAF or MEK inhibitors approved for treating NRAS mutant melanoma.
First approval is very likely, and it will thus play a strategic role as a forerunner, waiting for bigger opportunity.
Patients with BRAF+ colorectal cancer have a poor prognosis and have an unmet need for improved therapeutic options.
In my first articles as a Seeking Alpha contributor, I've highlighted the potential of three widely differing companies: Bristol-Myers Squibb (NYSE:BMY), Tracon (NASDAQ:TCON) and Innate Pharma (OTCPK:IPHYF). What they have in common was that all went through bad news, but still had a lot of potential upside. In this article, I instead want to share with you some thoughts about a mid-sized company that is doing great.
Even if we live in the age of immunotherapy and it seems that everything else is old and outdated, a company like Array (NASDAQ:ARRY), which develops small molecule for targeted therapies, has been able to grow up and become a commercial-stage biotech. Well, let's say that it's on a clock.
A picture paints a thousand words, so take a look at this chart: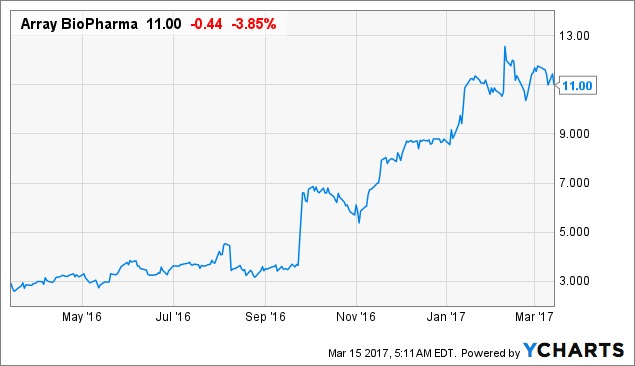 There are two issues which I would like to address:
Encorafenib and binimetinib in melanoma.
Opportunity in CRC
I need to establish a few things before we begin. First, I know Array has a deep and exciting pipeline (figure 1), with many assets out-licensed to other companies – AstraZeneca (NYSE:AZN), Genentech, Loxo Oncology (NASDAQ:LOXO), just to give some quick examples – and not only those I want to tell you about.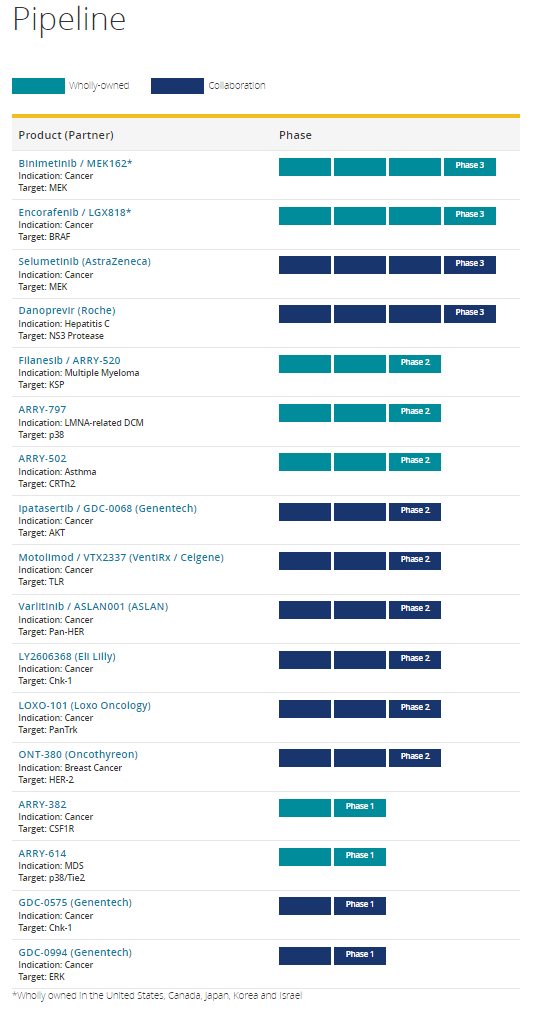 Figure 1: Array's Pipeline (Source: The company)
Second, I have closed my position in Array (around $8 with a solid gain) and this tells you two things about myself: I'm no psychic, and at the time, I believed that $8-10 was a fair value for the company. Now things could be different.
Encorafenib and binimetinib in melanoma
BRAF+ melanoma.
In September 2016, Array announced positive top-line results from Part 1 of the Phase 3 COLUMBUS trial, evaluating the combination of binimetinib and encorafenib in patients with BRAF+ melanoma. The study met its primary endpoint improving progression free survival (PFS) versus vemurafenib. Median PFS was 14.9 months versus 7.3 months for patients treated with Roche's (OTCQX:RHHBY) BRAF inhibitor vemurafenib (HR 0.54 (95% CI 0.41-0.71) p<0.001).
Part 2 of the trial was designed to provide additional data in particular as regards to the comparison of the combination and encorafenib in mono-therapy.
According to Array, Pierre Fabre, which has exclusive rights to commercialize both products in Europe, Asia and Latin America, remains on track to file the MAA during 2017.
Array expects to file an NDA in June or July, with data from both Part 1 and 2 of the trial, so this means data from the second part should be available soon.
I have no doubt at all that the combo will be approved. It's a matter of how much it will penetrate the market.
There are already two approved combinations of BRAF/MEK inhibitor in the first and second line treatment settings: Novartis's (NYSE:NVS) dabrafenib/trametinib and Roche's vemurafenib/cobimetinib.
According to the National Cancer Institute, melanoma is the sixth most common cancer (Figure 2) and about 50% of melanomas harbor activating BRAF mutations.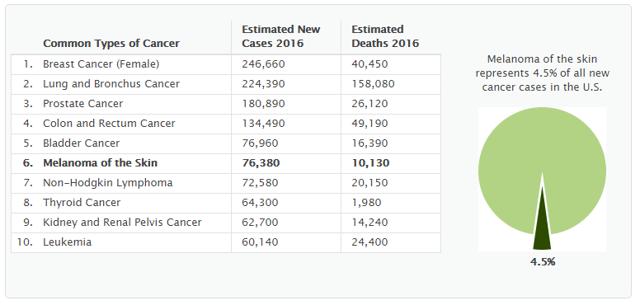 Figure 2: Melanoma of the skin represents 4.5% of all new cancer cases in the U.S. (Source: SEER)
I estimate at $1B, the market opportunity for BRAF+ melanoma. In 2016, Tafinlar/Mekinist (brand names of dabrafenib and trametinib) sales were $672M:
Q1 $150M
Q3 $175M
Q4 $175M
Roche posted sales of CHF258M for Zelboraf/Cotellic (brand names of vemurafenib and cobimetinib):
Q1 CHF64M
Q2 CHF65M
Q3 CHF61M
Q4 CHF68M
Now, give or take a few thousand, together this accounts for $1B.
Given the fierce competition from Novartis and Roche as combination of BRAF/MEKi, and other assets currently in development in first-line setting, ARRY's combo must necessarily be a best-in-class for BRAF-mutant melanoma to succeed.
Let's take a closer look at COLUMBUS data and make some cross trial comparisons with CoBRIM and COMBI-v, pivotal trials performed by Roche and Novartis (actually it was a GlaxoSmithKline (NYSE:GSK) trial, but that's another story). As I often say, it could not be an apple-to-apple comparison, but it's pretty close. I've summarized the efficacy and patient demographic in the table below:
COLUMBUS*
COMBI-V
CoBRIM
combo
vemurafenib
combo
vemurafenib
combo
vemurafenib
ORR
63
40
64
51
70
CR
8**
7**
15.8
10.5
DOR
16.6
12.5
13.8
7.5
13
9.2
mPFS
14.9
7.3
11.4
7.3
12.3
7.2
mOS
25.6
18
22.3
17.4
V600E %
89
88
90
90
84
88
ECOG 0 %
71
73
71
70
76
67
AGE y
57
56
55
54
56
55
LDH uln %
29
27
34
32
46
43
IV M1c %
64
65
63
59
59
62
*Efficacy data reported by local review.
**With further follow-up, it is very likely that CR rate should increase.
It can be noted that baseline patient characteristics are not perfectly equal; however, the vemurafenib control arm delivered efficacy results which are almost identical across the various trials.
It's worth noting that CoBRIM enrolled patients with a higher rate of subjects with elevated lactate dehydrogenase (LDH) levels than COMBI-v or COLUMBUS. Well, that might explain the difference in mPFS between COLUMBUS and CoBRIM since detailed analysis of patient subgroups in Array's trial shows that hazard ratios in patients with LDH > upper limit of normal is 0.74 vs. 0.47 in patients with LDH < uln. In CoBRIM trial, mPFS hazard ratio is almost the same, regardless of LDH at baseline, with HR=0.55 vs. HR=0.45 in patients with >uln and <uln, respectively.
Regarding efficacy, since we don't have OS data from COLUMBUS, it's hard to draw a conclusion. Array's combo shows a better progression free survival and a better duration of response (DOR), but none of either is a smoking gun.
According to available efficacy data, I can't see a clear winner; however, encorafenib seems to be superior to vemurafenib in terms of PFS. Even if it doesn't seem so important now, I will come back to this later.
I believe, nevertheless, that Array's combo is adequately differentiated, from a different angle: from a safety standpoint.
In COLUMBUS, all grade adverse events (AEs) with the biggest difference between the combination and the control arm were palmar-plantar erythrodysesthesia syndrome (7% vs. 14%), arthralgia (26% vs. 45%), alopecia (14% vs. 37%), and hyperkeratosis (14% vs. 29%). All grade AEs of special interest with the combination included rash (23%), pyrexia (18%), retinal pigment epithelial detachment (13%) and photosensitivity (5%). Incidences of pyrexia (18% vs. 28%) and especially photosensitivity (5% vs. 30%) were meaningfully lower in the combination arm. This is a very important aspect because these two kinds of AEs are frequent with the Roche and Novartis combos.
If we look at CoBRIM, for instance, the vemurafenib plus cobimetinib combination was associated with a higher incidence of grade 3/4 AEs (65% vs. 59%), with no difference in study discontinuation (13% vs. 12%). Additionally, nearly 50% of patients experienced photosensitivity reactions and only 63% of patients experienced resolution while on study.
In the COMBI-v and COMBI-d (same combo vs. BRAFi dabrafenib) trials, the most common AE for the combination were pyrexia (54%), nausea (35%), rash (32%), chills (31%), diarrhea (31%), headache (30%), vomiting (27%), hypertension (26%), arthralgia (25%), peripheral edema (21%), and cough (20%). In those studies, the most common grade 3/4 adverse reactions (≥2%) for the combination were hypertension (11%), pyrexia (5%), and hemorrhage (2%).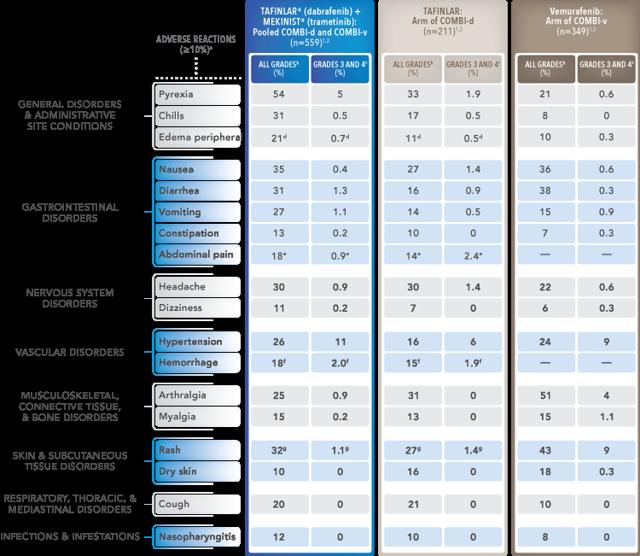 Figure 3: Tafinlar and Mekinist safety profile based on phase 3 data.
To reiterate, in the absence of direct, head-to-head treatment comparisons, it's very hard to reach a conclusion. One may reasonably assume that Array's combo is well differentiated from a safety standpoint, but cross trial comparison should be interpreted with caution (for example Novartis's and Roche's trials had different levels of dose interruptions and modifications).
Since I believe that compared encorafenib plus binimetinib with other combination therapies suggested similar efficacy, however, a different safety profile can support market penetration; Array could achieve peak sales of $380M (including royalties from Pierre Fabre).
NRAS+ melanoma
Array's opportunity in NRAS mutant melanoma is less attractive, financially speaking, but this is not the only important aspect.
I have indeed noted that my position is in the minority, although I believe that an FDA approval will play a strategic role as a forerunner, not only because the company will start building a commercial infrastructure, but also since physicians will have the opportunity to familiarize themselves with binimetinib.
Based on the positive NEMO results, Array submitted an NDA for binimetinib to the FDA at the end of June 2016. As a result, the MEK inhibitor is currently under FDA review with a PDUFA date of June 30th, 2017, and an advisory committee meeting is expected in the second quarter.
The NEMO trial is a randomized Phase 3 study comparing the safety and efficacy of binimetinib versus dacarbazine in 402 patients with NRAS-mutant melanoma. It is important to note that patients were stratified based on whether they were prior immune-oncology treated or naïve.
The study met its primary endpoint for PFS with the binimetinib arm producing an improved median PFS of 2.8 months compared to the control arm PFS of 1.5 months (HR=0.62, p<0.001). Overall survival, a secondary endpoint, was not met with the binimetinib arm showing a favorable trend: 11 months compared to 10.1 months for the dacarbazine arm. According to Array's management, many patients randomized to receive dacarbazine progressed early to receive immunotherapy and this could be seen as a confounding factor for overall survival analysis.
Well, I'll catch you up on where we are: very little market opportunity, no statistical difference in overall survival and a PFS of 2.8 months. I guess it sounds pretty bad when you put it like that. I try and see the other side of it.
NRAS is a mutation which accounts for 20% of all metastatic melanoma cases and that is linked with a poorer prognosis compared to wild-type patients. There are currently no BRAF or MEK inhibitors approved for treating NRAS mutant melanoma, so patients typically receive immunotherapy or cytotoxic agents. In the NEMO trial, 21% of patients had received prior immunotherapy, and in this population median, PFS for patients treated with binimetinib was 5.5 months compared to the 2.8 months PFS in the binimetinib arm overall. Since no difference was seen among the same patient subgroup within the dacarbazine arm and since checkpoint inhibitors are becoming the standard of care in melanoma, I believe that importance of FDA approval in NRAS melanoma is underestimated: not so much economically (I forecast $60M in peak revenues, including royalties from Pierre Fabre), but to be taken into serious account from physicians.
BRAF-mutant Colorectal Cancer
As shown in figure 2, Colorectal cancer is the fourth most common cancer in the US, with more than 130,000 new cases and nearly 50,000 deaths annually with activating BRAF mutations occurring in about 10% of metastatic colorectal cancer patients. Patients with BRAF+ colorectal cancer (CRC) have a poor prognosis and have an unmet need for improved therapeutic options because, as for NRAS+ melanoma, there are no BRAF/MEK inhibitors approved for BRAF-mutant colorectal cancer.
At the last ASCO meeting, Array and Pierre Fabre announced the initiation of BEACON CRC, a pivotal Phase 3 trial assessing the efficacy of binimetinib, encorafenib and Erbitux compared to Erbitux and irinotecan in patients with BRAF-mutant CRC who have previously received first or second line therapy. The primary endpoint of the trial is OS.
"BEACON CRC is a randomized, open-label, global study evaluating the efficacy and safety of binimetinib, encorafenib and Erbitux in patients with BRAF-mutant metastatic CRC who have previously received first-or second-line systemic therapy. The study includes a safety lead-in with approximately 30 patients. With appropriate results from the lead-in, approximately 615 patients are expected to be randomized 1:1:1 to receive triplet therapy (binimetinib, encorafenib and Erbitux), doublet therapy (encorafenib and Erbitux) or the control arm (irinotecan-based therapy and Erbitux)."
Patient enrollment is expected to be completed in 2018, but the first step is to complete the safety lead-in stage in March 2017. If the triple combination is not tolerated, the trial will go on with the doublet therapy and the control arm only.
In contrast to BRAF-mutated melanomas, BRAF-mutated colorectal tumors are much less responsive to BRAF inhibition.
Preclinical data show that reactivation of EGFR signaling occurs in colorectal tumor cells treated with BRAF inhibitors and that the addition of an EGFR inhibitor enhances anti-tumor activity.
Array conducted a Phase 2 study of the combination of encorafenib and cetuximab with or without alpelisib (a PI3Kα inhibitor) in patients with advanced BRAF+ CRC. Data from this trial demonstrated promising clinical activity with mOS of 12.4 and 13.1 months for the doublet and alpelisib-triplet regimens, respectively. The Encorafenib/Cetuximab combination arm showed 22% ORR (without complete responses) and a mPFS of 4.2 months.
Of course, Novartis is also pursuing this indication with the Mekinist/Tafinlar combination and the EGFR inhibitor panitumumab.
In a Phase I/II trial the combination of dabrafenib plus panitumumab was evaluated in 20 patients with BRAF V600E mutated metastatic colorectal cancer. The study also enrolled 35 patients on the triplet arm (dabrafenib, panitumumab and trametinib) in a dose-escalation scheme. Of these patients, 24 received the recommended Phase 2 regimen.
A total of two out of 20 patients (10%) responded to the doublet of dabrafenib and panitumumab and one was a confirmed complete (CR) response. With triplet therapy, however, the ORR was significantly higher with nine of 35 patients (26%) with a response, including one CR.
| | | | |
| --- | --- | --- | --- |
| | ARRY doublet | NVS doublet | NVE triplet |
| ORR | 22 | 10 | 26 |
| CR+PR | 11/50 | 2/20 | 9/35 |
| CR | no | 1 CR | 1 CR |
| mPFS | 4.2 | 3.4 | 4.1 |
Small numbers, but for what it's worth, initial experience suggests a promising improvement in efficacy over historical data (or BRAF inhibition alone). As far as Array is concerned, in the Phase 2 trial, both treatment regimens showed substantial improvement in PFS and overall survival compared to historical data.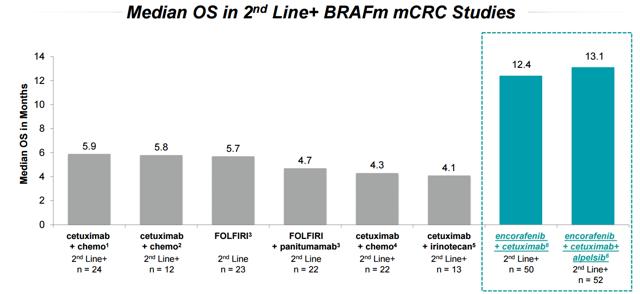 Figure 4: mOS historical data comparison (Source: The Company)
While this kind of comparison could be misleading, we must not forget that there is a strong rationale behind the use of such combination.
Since studies in BRAF+ melanoma have suggested that near complete suppression of MAPK signaling is required for clinical response, this residual activity of the MAPK pathway may be a major factor limiting efficacy. Well, MEK inhibitors act downstream of BRAF, so adding a MEK inhibitor may allow better MAPK inhibition.
From a safety standpoint, the encorafenib/Erbitux combo was generally well tolerated in the Phase 2 study, and since no clinical data exist concerning use of the triplet, any answer would be speculation.
In a few days we will know if the triplet is well tolerated, but even if it will be dropped, Array's chances of success are high.
Remember when I said that encorafenib seems more effective than vemurafenib? I really believe so.
Conclusion
Well, if you could keep yourself awake after this boring string of numbers, you have all of my esteem and admiration.
Two things will happen in Q2:
Advisory committee for binimetinib
Completion of the safety lead-in stage in BEACON trial.
I am positive and optimistic about these two events, but if anything goes wrong, it might be a good opportunity for investing in Array. I think encorafenib and binimetinib have $740M peak sales potential (including royalties from Pierre Fabre) with only modest contribution from NRAS+ melanoma. If the FDA or a member of the advisory committee raises serious concerns about binimetinib, overall valuation won't change much. Again, if the triplet is not sufficiently well tolerated, chances are very good that encorafenib and Erbitux will succeed in the BEACON trial.
Current shareholders should be very happy with their huge gains, everyone else, myself included, they'd better wait for a better entry point. This could be generated from a pause in this bullish overall market, or from a bad news like what I was talking about earlier (just to be clear, I'm not wishing that).